We Are The World's Exposition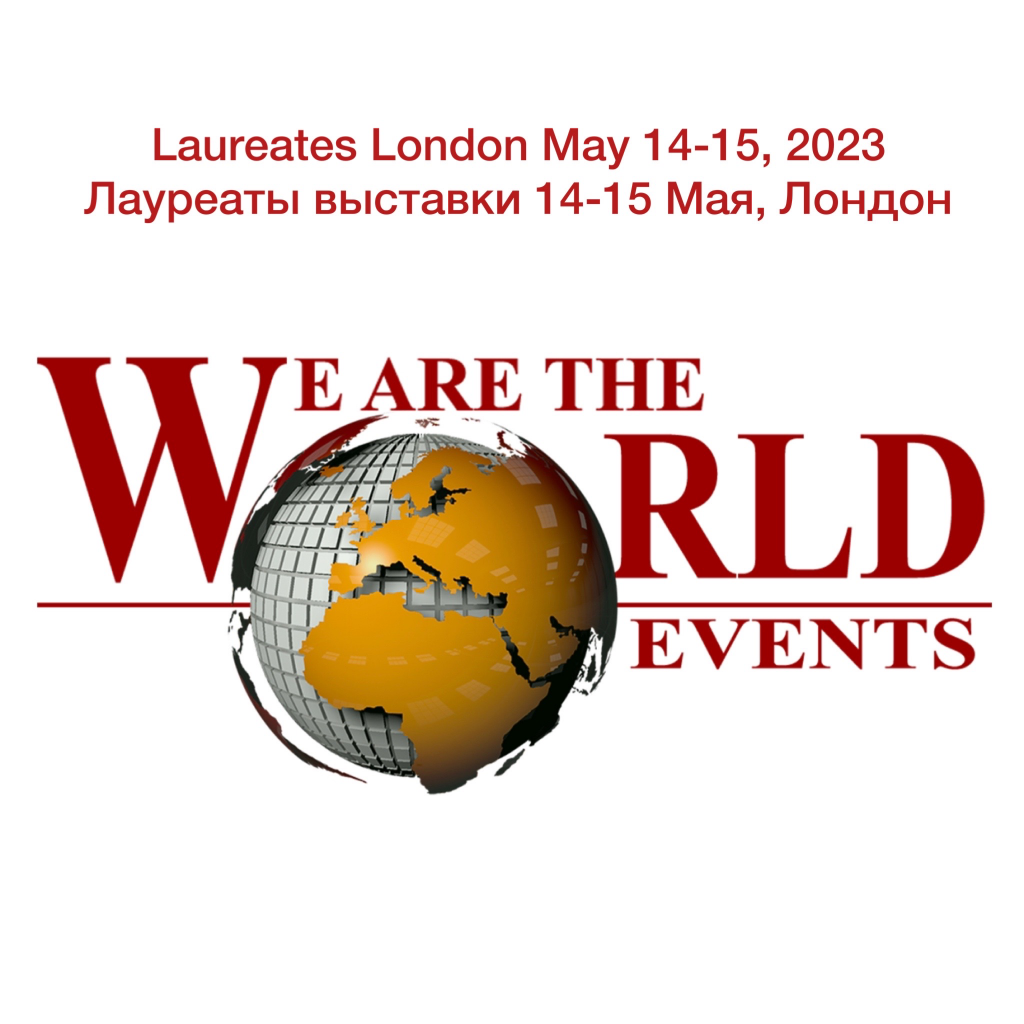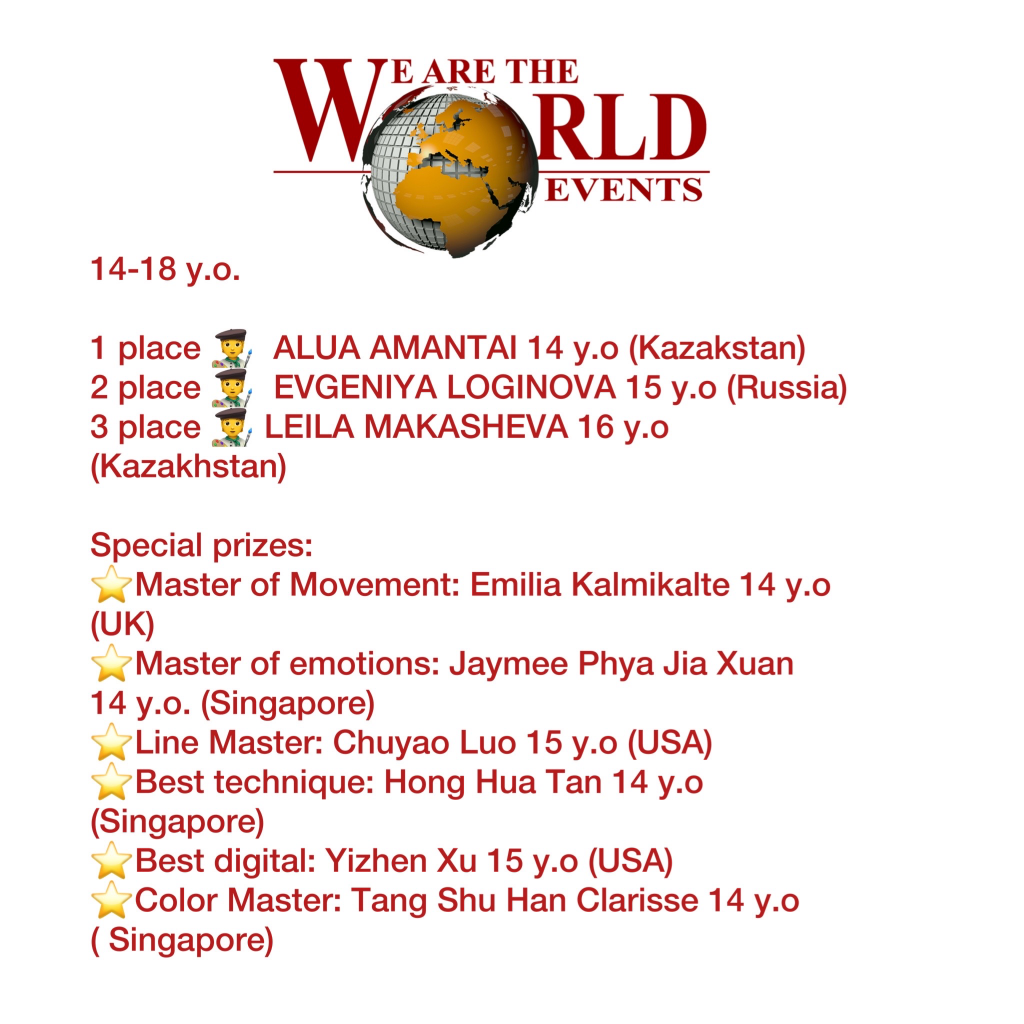 International Exhibition "We are the World" in London.
We invite children 5-9, 10-13, 14-18 years old and STUDENTS to participate in the International Children's Art Exhibition WE ARE the WORLD held in May,15 2023 in London, United Kindom.
The theme of this exhibition is "Anime".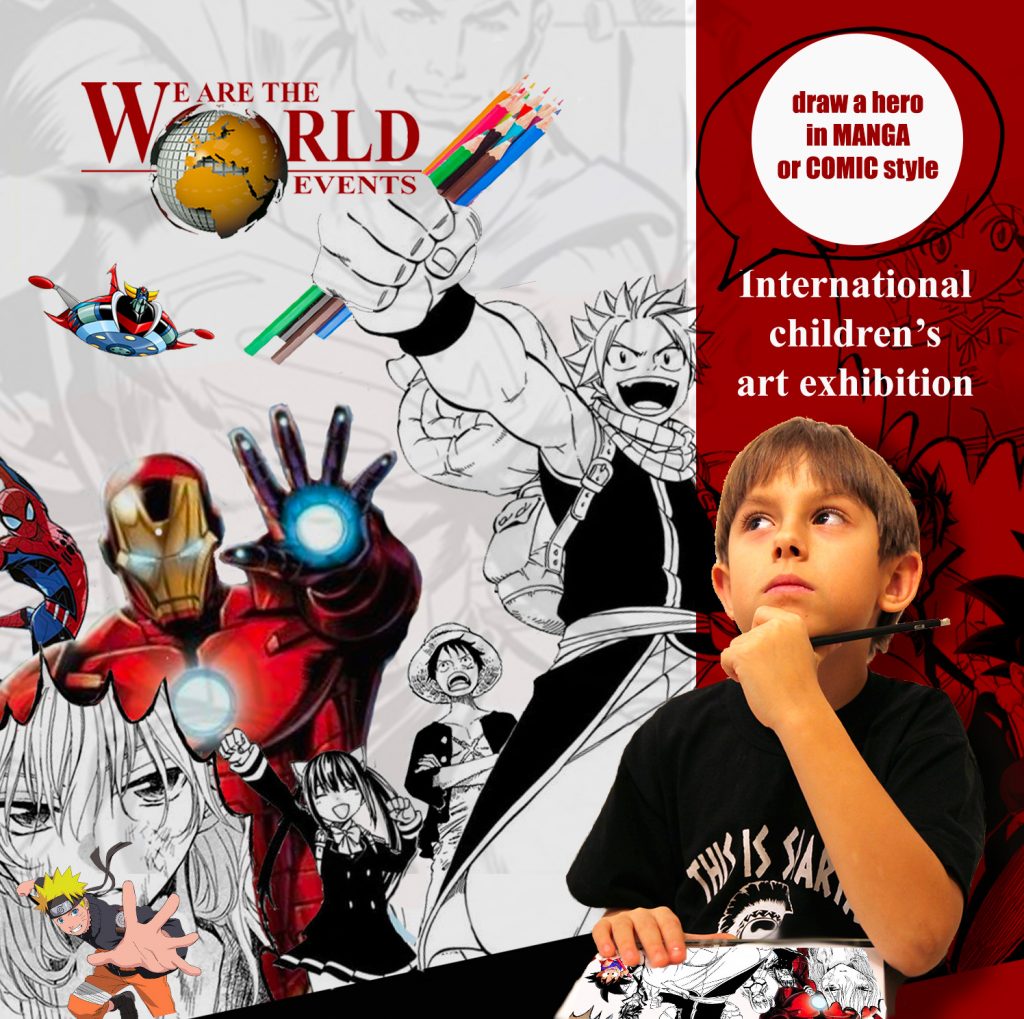 We draw Manga Styles, Comics and your favorite cartoons heros.
After event in London, the best art-works will take part in a virtual exhibition in the Meta Universe for the first time!
It's a great opportunity for our children!
"We are the World events" – the most prestigious International Children's Art exhibitions and competitions occur in different countries with representative offices in France, USA, Israel, UK, United Arab Emirates, Russia, Kazakhstan, Uzbekistan.
Since 2018, more than 5,000 children's works from 41 countries have participated in the exhibitions:
Exhibitions that took place at such famous venues as:
– Carrousel du Louvre, Paris (2020, 2021);
– Peugeot Cultural Center, founded by Christiane Peugeot, Paris ( 2019, 2021)
– Sofitel Beverly Hills, Los Angeles, USA (2022)
– Opus Tower, Dubai, UAE (2022)
– National Opera and Ballet Theatre, Astana, Kazakhstan (2022)
-World Summit of Nobel Peace Prize Laureats, Seoul, South Korea (2022)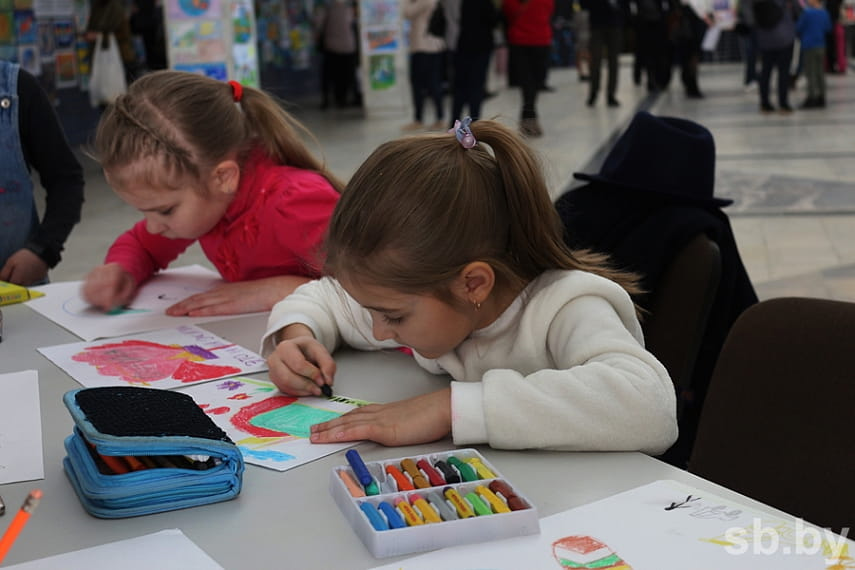 Information for participants:
1. Age of participants: 5-18 years old (3 age groups: 5-9 years old, 10-13 years old and 14-18 years old, students)
2. Artwork format: A4 or A3 (thick watercolour paper or digital artwork )
3. The artwork materials: pencils, markers, watercolour, acrylic, ink, oil, gouache or digital.
4.The participant sends photo of the artwork. We print it on watercolor paper for the exhibition.
5. Participation fee 45 € (Standard), 130 € (Gold)
Standard 45 € includes:
Printing size A3 on watercolor paper
Participation in one exhibition, except for laureates whose works will take part in the exhibition at the end of the year.
International diploma of the exhibition
Gold 130 € includes:
Printing size A3 on watercolor paper according to the size of your original drawing
Participation in this exhibition and in all subsequent exhibitions:
-exhibition in the META UNIVERSE Sense Tower
-exhibition at the end of the year
International diplomas of all exhibitions
Receiving a personal certificate/letter of thanks
Publication of a picture on a website or in social networks
Exhibition in London, United Kindom, spring May 15,2023
Drawings are accepted until May 1, 2023.
At the end of the exhibition, each participant will receive a diploma.
Participation:
Read the conditions
Register and upload your drawing in good quality (JPG or PNG format, max size 6M)
Pay the participation fees
Registration until May 1, 2023.
Please send us photos in good quality electronic format (jpg, pdf, png). The designs will be printed on matte paper in A3 (Standard).Along with confirmation that your drawing is accepted, you receive an invoice for the participation (if artwork is not selected for the exhibition, payment is not taken).
If you live in London or other city of England and want to come to the event, your child will be able to attend the awards show and receive a diploma in person from the organizers. If this is not possible, we will send the diploma by e-mail.
The best works will be selected to participate in the next "We are the World" 2023 exhibition in Meta Universe.
Exhibition in Dubaï – June 2022