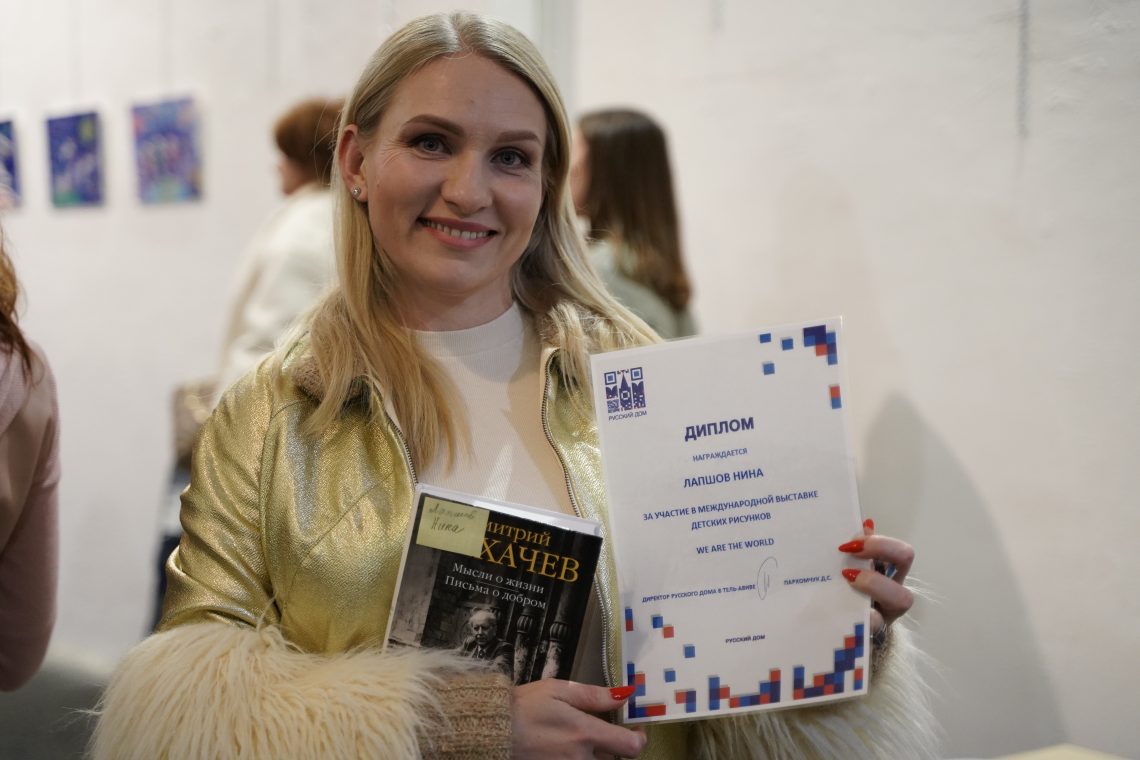 Graduation ceremony in Haifa 2022
On February 2, 2022 in Haifa (Israel) a graduation ceremony took place for the children participating in the We Are The World exhibitions in Moscow and Paris 2021 in the presence of the Consul General of the Russian Embassy in Israel, Igor POPOV as well as the leader of the Russian House in Israel, Denis Paromchuk, the representatives of the Haifa city hall and the Israeli deputies.
This event took place in a friendly and warm atmosphere.
We thank the official representative of We Are The World Events in Israel Nina Lapshov.
Soon, the children who participated in our 2021 exhibitions will be received at the Haifa Museum of Art.
Follow the next news on our website…