Hello, my name is Lyuba Shusterovich.
I will soon be 11 years old. I was born in St. Petersburg, and now I live in Israel and the city of Haifa.
My family and I often traveled to Thailand. I really like it there.
We lived on the small island of Li Pe, where there were many lotuses, and behind our house was a small Buddha temple.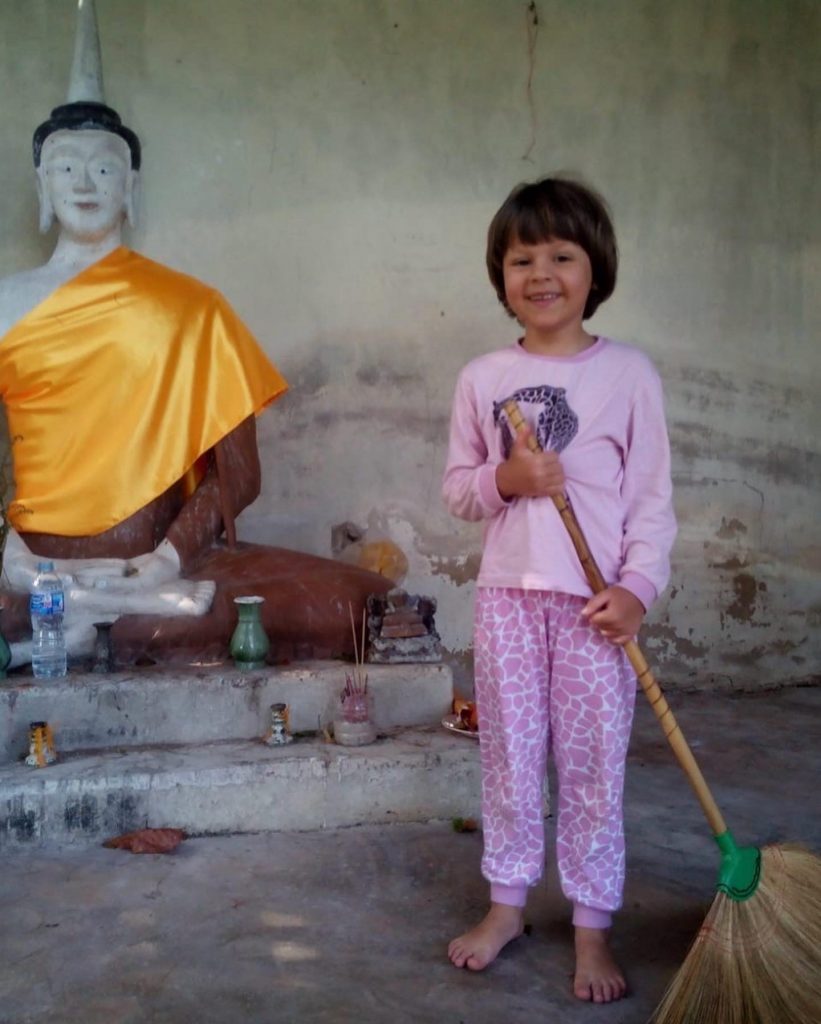 I used to go there often because I liked it there. I even helped the Buddhist monks clean the temple. I especially liked the Buddha statue.
When I thought about what I want to draw for the competition, the face of the Buddha appeared before my eyes.
I remembered the colors of the island, moods, smells. And I put it on paper. Here is my painting "Joy of the Buddha".